Do you like "deep-fried chicken"?
In my life, I don't remember ever meeting anyone who didn't like fried chicken. Of course, it's not zero, but when I go to a bar for a drinking party, someone usually orders fried chicken without asking, and I've never seen anyone complain about it. Deep-fried chicken is probably a food that has magical power for Japanese people.
This time we will introduce a famous fried chicken restaurant in Osaka. You won't see it in the rankings, but it's a famous restaurant that was originally known among fried chicken lovers.
15 minutes from Osaka Station (Umeda). Chinese restaurant Wakamizu is a famous fried chicken restaurant recommended by those in the know.
Let me show you right away. 4 stations north from JR Osaka Station (Umeda) on the Midosuji Line. Chinese restaurant Wakamizu is located a 2-minute walk from Higashi Mikuni Station Exit 5. It's definitely a "town Chinese restaurant," and its customers are mostly locals and office workers on their way home from work. There are no long lines like at specialty restaurants, so you can walk in just like you would go for a regular meal.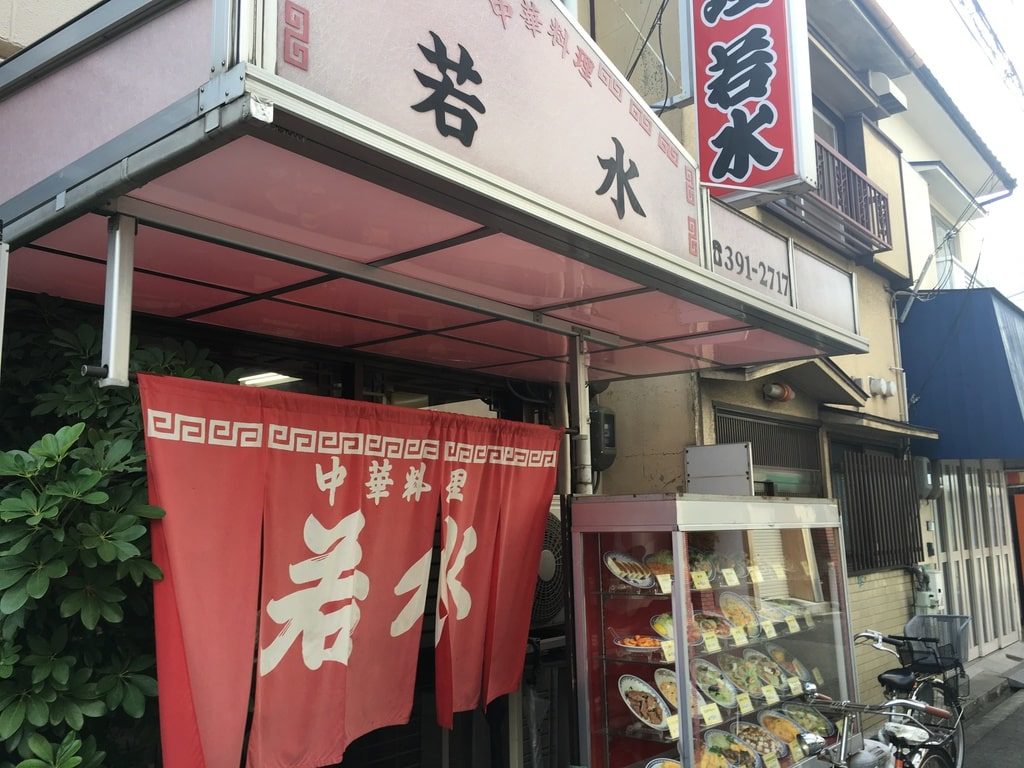 A mountain of fried chicken the size of an adult's chicken! Can you eat it all?
I ordered the fried chicken I wanted and waited about 10 minutes while fiddling with my smartphone. The chicken is fried in hot oil until crispy, then sprinkled with chopped green onions, salt, and an unidentified (secret?) red spice while continuing to cook in a wok. Not just "freshly fried" but "freshly stir-fried." Five pieces of fried chicken, each the size of an adult's fist, are placed in a mountain on a plate across the counter.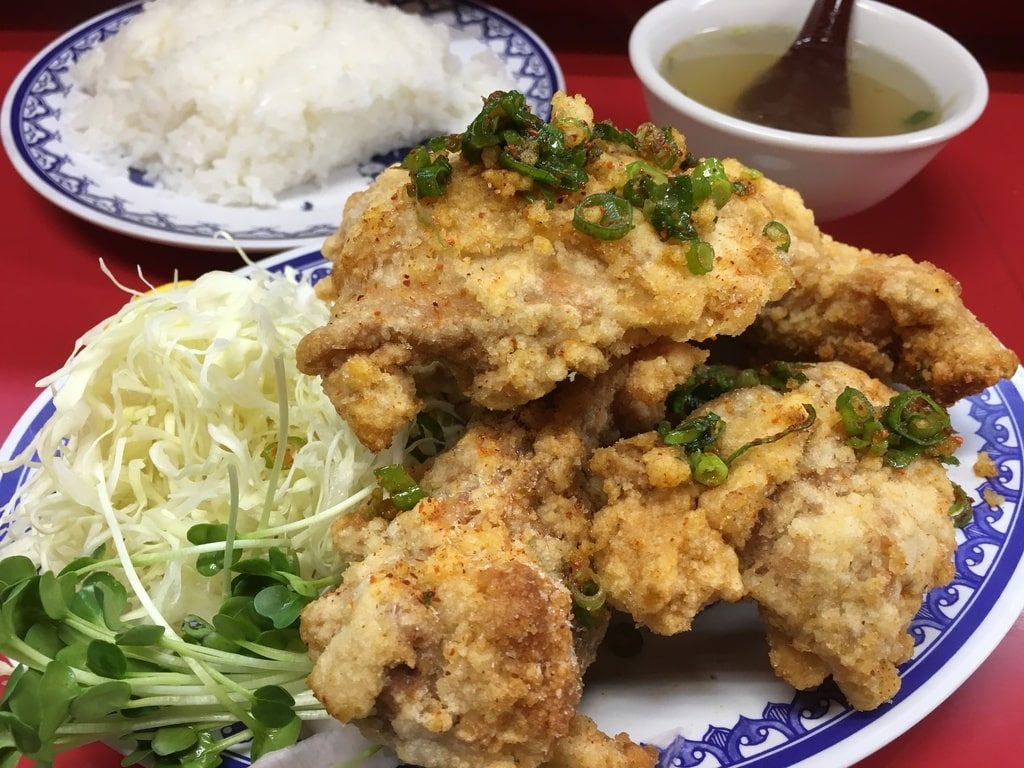 The batter coated with chopped green onions and red spices is a little hard. It goes beyond expressions like "crispy" or "crunchy" and can even be called "crunchy." Each one is large, so you need a little bit of jaw strength to eat it. If you're not sure about eating it, ask ahead of time to have it cut into smaller pieces. It's hot, so be careful not to eat it too quickly as it can hurt your mouth.
Break through the stiff coating with your front teeth. Inside is chicken thigh meat, which is very soft in contrast to the batter. When you bite into it, the fat from the meat oozes out from the cross section. If you turn the half-eaten side down, the fat from the meat will drip off. This fat mixes with unidentified spices to create the perfect amount of salt that stimulates your tongue. This causes saliva to secrete in your mouth, and a strange phenomenon occurs in which your throat is moistened even though it's fried chicken.
This fried chicken would be great to snack on while watching a professional baseball game with a beer in hand. Since it's a Chinese restaurant in town, you can eat in ways that you wouldn't be able to find at a trendy specialty restaurant. Next time I go, I'd like to order a beer as well.
If you live nearby, try takeout! Chinese restaurant Wakamizu is a 2-minute walk from Higashi Mikuni Station
Now, here are the store details…
Address: 5-3-41 Miyahara, Yodogawa-ku, Osaka City, Osaka Prefecture
Phone number: 06-6391-2717
Business hours: Lunch 11:00-14:30 (LO), Dinner 17:00-21:30 (LO)
Closed: Saturday
Parking: None (use nearby coin parking)
Credit card payment: Not possible (cash payment only)
It is also a 9-minute walk from Higashiyodogawa Station, which is one station closer to Kyoto than JR Shin-Osaka Station. It's within walking distance.
Deep-fried chicken (broiled chicken) is 750 yen for 3 pieces and 1130 yen for 5 pieces. Takeout is also available, so if you live nearby, you can enjoy it at home.
---
Make a reservation
---
P.S. If you are looking for delicious Chinese food in Osaka, be sure to check out this article…
P.P.S. If you like fried chicken like Wakamizu, check this out too!
(Visited 5 times, 1 visits today)